why Axxonsoft
Best-in-class integration & customization
AxxonSoft software offers best-in-class integration and customization capacity for building intelligent video surveillance and integrated security systems. You can select security equipment from an extensive list of ready-made integrations, use standard communications protocols, or demand integration of particular hardware into a project.

You will benefit from an attractive pricing policy and end-to-end support in projects of any scale and complexity. We offer a lifetime license or subscription, free updates and version upgrades, no hidden fees. We provide full project support for AxxonSoft partners, including sales and technical training, online and offline consultations, presale support, project cost estimation, and 24/7 tech support via service desk.

Breakthrough technologies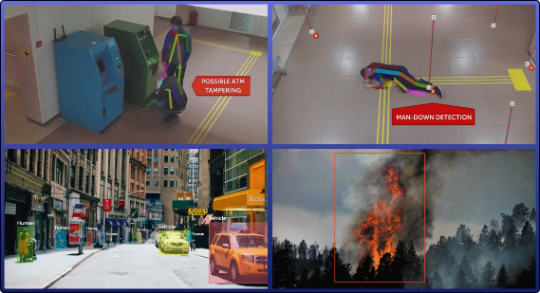 AI Video Analytics
We provide ready-made AI video analytics for common tasks such as human/vehicle detection, human posture recognition, and fire/smoke detection. As well, we implement a turnkey AI training program to meet your specific needs. To achieve the highest possible accuracy, we leverage your system with neural networks trained using videos from your actual site and suited to your particular tasks.

For example, we can prepare a neural network to detect specific object types from an unusual viewing angle and in difficult lighting conditions, with the possibility of using thermal imagers.

VSaaS Solutions
Apply out-of-the-box monitoring of multiple remote sites with cloud-managed VMS featuring advanced web and mobile client applications and a powerful report engine. Build your own hosted or hybrid VSaaS solutions to offer your customers sophisticated AI analytics and smart search capabilities.

Choose the way that works best for you to deploy the cloud video surveillance system. Use your own computing infrastructure or rent it in a public cloud (AWS, Google Cloud, Microsoft Azure, etc.), taking advantage of zero upfront costs and maintenance fees, instant scalability, and world-class security and reliability ensured by the leading global cloud service providers.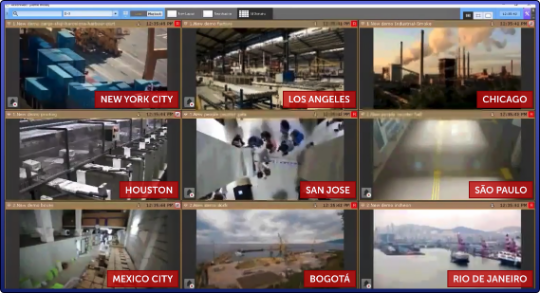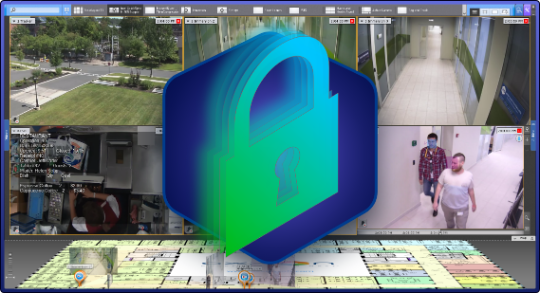 Cybersecurity
Protect your VMS from unauthorized access with comprehensive security and password policies, including password strength control, prevention of multiple simultaneous sessions of the same user, account lockout after a set number of failed login attempts, a range of permissible IP addresses for client computers, and access to the server with administrator confirmation.

Apply system integrity checks to prevent unauthorized interference with your VMS. Ensure VSaaS user data safety with a strong password policy and password hashing, secure HTTPS connection and TLS-encrypted video streaming, and automatic logout/account locking settings.

HOW TO FIND AXXONSOFT BOOTH